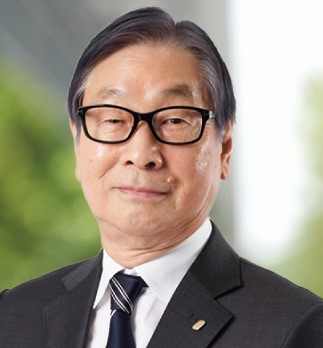 Guided by the motto "Creativity, Fairness, Dreams and Passion," Seikagaku Corporation aims to live up to its Management Creed: "Under the principle of respect for learning, we contribute to human well-being by creating and supplying the world with safe and useful pharmaceutical products based on glycoscience."
Under the previous mid-term management plan, completed in the fiscal year ended March 31, 2019, we achieved solid results that included the launch in Japan of Hernicore, a treatment for lumbar disc herniation; progress in developing new drugs, notably SI-613, a treatment for osteoarthritis; and growth in the LAL business. At the same time, we face the urgent task of responding to changes in the business environment, such as drastic reform of the National Health Insurance (NHI) drug price system in Japan and intensification of competition in overseas markets.
To steadily and surely address these issues, in May 2019, we have decided the outline of the next mid-term management plan. First of all, in the pharmaceutical business, we will devote every effort to rapidly and reliably ensure the success of HERNICORE and SI-613, as well as SI-6603, a treatment for lumbar disc herniation in the U.S., as pillars of the business. In the LAL business, we will accelerate expansion into the worldwide market of endotoxin-detecting reagents utilizing gene recombination technology. Seikagaku will also work to diversify its earnings model, unconstrained by the Seikagaku's traditional business model. Furthermore, we will implement rigorous cost reduction with no preconceptions and pursue an agile management strategy that utilizes the financial foundation.
In the area of R&D, the source of growth, we will continue to position glycoscience, Seikagaku's area of specialization, at the core of drug discovery and work to enhance the pipeline. Furthermore, we will increase R&D efficiency and strive for rapid and continuous creation of new drugs by utilizing basic technologies, including drug delivery systems, and by pursuing an open innovation strategy.
In the coming years, we will mount a companywide, all-out effort to construct a strong earnings foundation and return Seikagaku to a growth trajectory on the basis of an agile management strategy. I request the continuing understanding and support of our stakeholders.
June 2019
Ken Mizutani
President & CEO