We aim to grow as a company with lasting social and economic value by further strengthening the profit foundation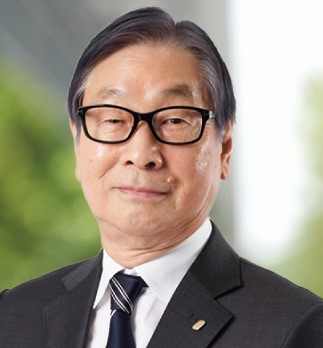 Seikagaku Corporation, guided by the core values expressed in the Motto "Creativity, Fairness, Dreams and Passion," we have adopted a basic policy of providing truly useful, high-quality products created from innovative R&D activities and contributing to the health and well-being of people around the world by working toward the sustainable development of the Earth and society.
Seikagaku previously instituted a mid-term management plan in which we positioned the three-year period beginning in the fiscal year ended March 31, 2020 as a time for solidifying the profit foundation to return Seikagaku to a growth trajectory and implemented three important measures identified in the plan:
1) Accelerating new drug discovery to become the pillar of new profits,
2) Solidifying the profit foundation through market expansion of new products, and
3) Productivity improvement reforms.
During the period of the mid-term management plan, a time when the world was blindsided by the COVID-19, Seikagaku was able to achieve certain positive results with respect to the three measures, notably the launch of new products such as the joint function improvement agent JOYCLU and a recombinant endotoxin detection reagent and the acquisition of Dalton Chemical Laboratories, Inc. of Canada and its consolidation as a subsidiary as part of efforts to diversify the profit model. We also achieved all of the numerical targets announced when the plan was formulated. Nevertheless, there are some tasks yet to be completed, such as identification of the cause of shock or anaphylaxis associated with the administration of JOYCLU and a fundamental review of the cost structure.
We are now formulating the next mid-term management plan, under which we will aim to grow as a company that creates value through further strengthening of the profit foundation. We will also continue efforts to ensure integrity in corporate activities and enhance corporate governance.
We look forward to the continuing guidance and support of our shareholders and other stakeholders.
June 2022
Ken Mizutani
President & CEO