Seikagaku steadily manufactures high-quality products at its two pharmaceutical manufacturing plants in Japan and endotoxin-detecting reagent manufacturing plant in the U.S. and plant related to CDMO business in Canada.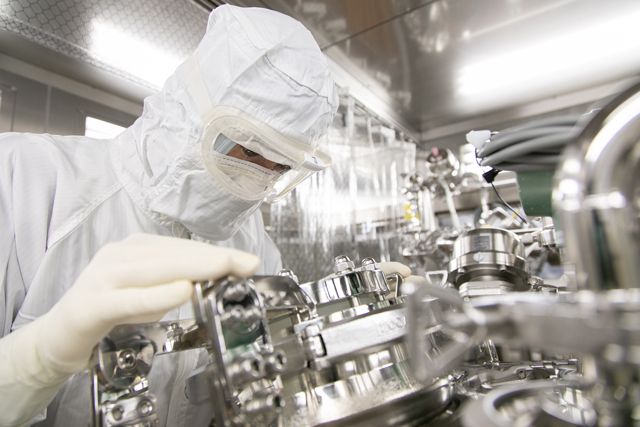 Companies that manufacture pharmaceuticals and medical devices must comply with the current regional regulations and engage in stable, continuous manufacturing. In order to deliver high-quality products to patients, Seikagaku complies with Good Manufacturing Practice (GMP) in Japan, the U.S., and Europe and strives for ever more rigorous manufacturing processes. Also, in the area of manufacturing control and quality control, we use computer systems to improve the completeness of records and are working to improve production efficiency through rigorous regular checks, elimination of human error, and improvement of manufacturing processes. We will continue to pursue continuous improvement and focus on the manufacture and supply of high-quality products that comply with global standards.
Providing a stable supply of products is an important mission of a pharmaceutical company. Seikagaku prepares against major disasters and other risks by diversifying raw materials suppliers and maintaining appropriate inventory levels. At the Takahagi Plant, which is responsible for manufacturing the finished products, we have introduced a quake-absorbing structure that reduces shaking for the main production buildings when an earthquake occurs. Through these measures, we have put in place a system capable of stable, reliable product production even in an emergency.

Furthermore, to cope with product supply risk from distribution network disruption following a disaster, we maintain a certain level of product inventory and have pharmaceutical product warehouses in two separate locations: within the Takahagi Plant in Takahagi City, Ibaraki Prefecture in the Kanto region and in Hirakata City, Osaka in the Kansai region.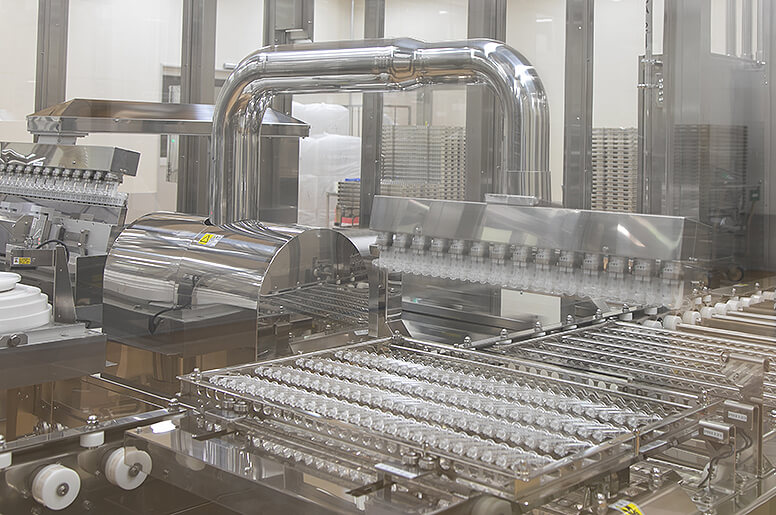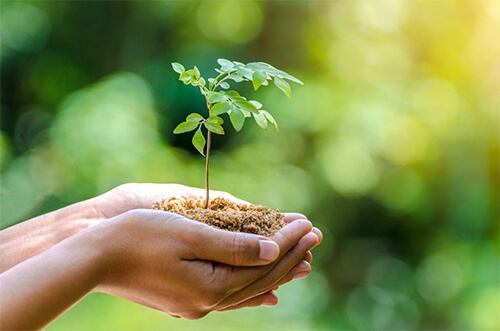 Seikagaku is keenly aware of the importance of protecting the global environment. We observe environment-related laws and regulations and voluntarily engage in environmentally friendly business activities. At our plants, in the treatment of water used in pharmaceutical production, we have introduced electro-deionization facilities that use no hydrochloric acid or caustic soda and, in wastewater treatment, we have adopted a system that uses ozone treatment and the activated sludge process.

Also, with the objective of reducing CO2 emissions, we have established the Energy Conservation Promotion Committee and are managing energy use, and we are implementing improvement measures as well as providing education and training on energy conservation to achieve reduction targets set at each business site. Furthermore, the committee is putting in place a framework for increasing efficiency at the Group level by coordinating energy use and CO2 emissions results and reduction measures for each fiscal year, reporting to the Management Committee, and deliberating on related matters. As a result, we have achieved our average energy reduction rate targets for the five years up to fiscal 2020.
The Takahagi Plant, located in northern Ibaraki Prefecture, is responsible for manufacturing finished pharmaceuticals and medical devices, including the joint function improvement agents that are Seikagaku's mainstay products. When the plant opened in 1975, it had 28 employees. Since the launch of hyaluronic acid formulations in 1987, it has steadily expanded production scale as a manufacturing plant that specializes in injectable formulations. Today, the Takahagi Plant occupies a site of approximately 86,000 square meters and has five production buildings and some 200 employees.
The Takahagi Plant is one of the world's largest manufacturing sites for hyaluronic acid pre-filled syringe formulations*, producing more than 25 million units per year for the Japanese and overseas markets. Sterility assurance is strictly required for the manufacture of injectable formulations, and the plant has minimized the risk of contamination by implementing unattended, automated manufacturing processes. The plant possesses facilities and equipment that can be adapted to optimal sterilization methods suited to the product characteristics.

*A kit with an injectable syringe that has been filled with solution.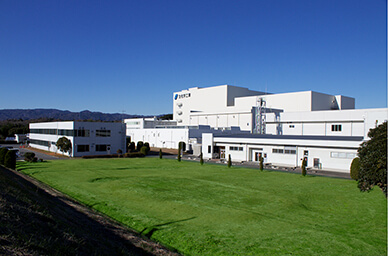 The Kurihama Plant, which manufactures bulk products, opened in 1947 and is Seikagaku's most experienced plant. The plant has some 100 employees and manufactures high-purity hyaluronic acid and chondroitin sulfate for use mainly as active pharmaceutical ingredients.
The most important characteristic of the Kurihama Plant is that it specializes in the manufacturing of bulk products by extraction and fermentation. The plant applies advanced chondroitin sulfate extraction and fermentation technologies nurtured over many years since the founding of Seikagaku and has expertise in the efficient manufacture of high-purity bulk products from chicken combs, the raw material of hyaluronic acid, and shark cartilage, the raw material of chondroitin sulfate.

The Kurihama Plant is also responsible for some of the manufacturing processes for condoliase, the active pharmaceutical ingredient of HERNICORE, a treatment for lumbar disc herniation. The plant is currently preparing to start up new bulk condoliase manufacturing facilities to further strengthen the production scale.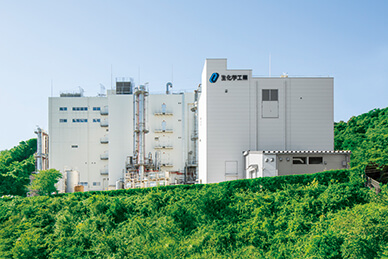 Associates of Cape Cod, Inc. (ACC), a wholly owned subsidiary of Seikagaku, was the first FDA-licensed LAL manufacturer. It was established in 1974, became a Seikagaku subsidiary in 1997, and currently plays a central role in the global Bacterial Endotoxin Testing (BET) and clinical glucan detection sectors. ACC employs approximately 250 employees and has operations in the U.K. and Germany.
ACC's reagent production facility, located at their campus in Falmouth Technology Park in Massachusetts, is vertically integrated with an end-to-end manufacturing operation that extends from harvesting horseshoe crab blood cells, a reagent raw material, to manufacturing, testing, packaging/labeling and distributing endotoxin and glucan in vitro diagnostic agents. From that location, ACC also offers customers in-house contract testing services for BET and clinical glucan product testing.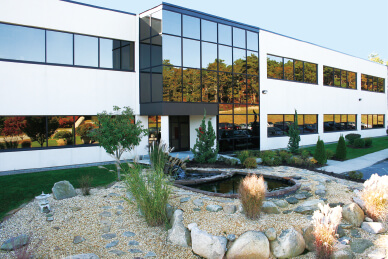 Dalton Chemical Laboratories, Inc., which became a Seikagaku subsidiary in March 2020, is a company that provides services including contract development and manufacturing (CDMO) services for pharmaceutical companies, such as manufacturing of chemical synthetics and pharmaceutical ingredients as well as manufacturing process development. Dalton was established in 1986 and has a U.S. and Canadian GMP*1–compliant manufacturing site for pharmaceuticals and other products in Ontario, Canada. Dalton currently has approximately 150 employees.
Seikagaku will utilize Dalton's chemical synthesis technologies and expertise in manufacturing process development in its new drug development, switch from outsourced manufacturing of chemical synthetics used for research and other purposes to in-house production by Dalton, and transfer manufacturing of investigational drugs and some Seikagaku products to Dalton.
*1 GMP: Good Manufacturing Practice
Standards for manufacturing control and quality control in manufacturing.