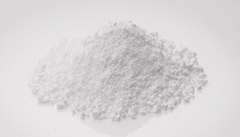 Seikagaku's Sodium Hyaluronate has high purity and high quality, which is produced with advanced purification technology from chicken comb, and it is continuously receiving high credibility from various pharmaceutical and cosmetics manufacturers.
Sodium Hyaluronate "SEIKAGAKU" complies with JP (Japanese Pharmacopoeia) "Purified Sodium Hyaluronate".
This product is capable to be utilized for "Ophthalmic Solution for Keratoconjunctive Epithelium Disorder", "Joint Function Improving Agent for Osteoarthritis of the Knee", "Ophthalmic Surgical Aid", and other various pharmaceutical products.
For details and further inquiries, please contact us.
| Product name | Specification |
| --- | --- |
| | |
| --- | --- |
| Sodium Hyaluronate "SEIKAGAKU" | JP (Japanese Pharmacopoeia) |
Taking advantage of the properties such as viscoelasticity and water retention, Sodium Hyaluronate has been widely used as a raw material for such as cosmetics and quasi-drugs (skin lotion, skin cream, bath salts, mouthwash, etc.).
This product complies with Japanese Standards of Quasi-drug Ingredients (JSQI)
| Product name | Specification | Product Catalog |
| --- | --- | --- |
| | | |
| --- | --- | --- |
| Sodium Hyaluronate for Cosmetic (HC) | JSQI | |
Contact Information:
SEIKAGAKU CORPORATION
Global Business Development & Marketing
TEL:81-3-5220-8974
For inquiries or information,